If you are looking for a rural escape, don't miss our beautiful countryside holiday homes, tucked away in the peaceful Ibiza campo.
CAN FRIT
Mixing modern with traditional, Can Frit is a real grand design holiday villa. The best thing about this villa is the 20m infinity pool, whether you are a lazy lounger or a keen swimmer, this gorgeous pool is hard to beat!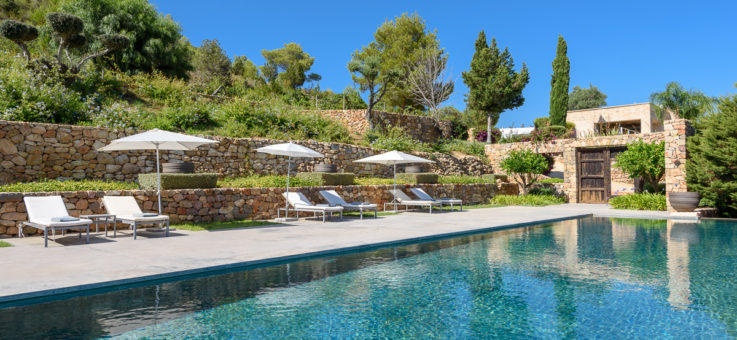 CAN CALMA
There's a homely feel to this tranquil, rural home. Boasting beautiful rural views, the house has been designed with relaxation at its heart, featuring plenty of outside living areas to enjoy great summer living.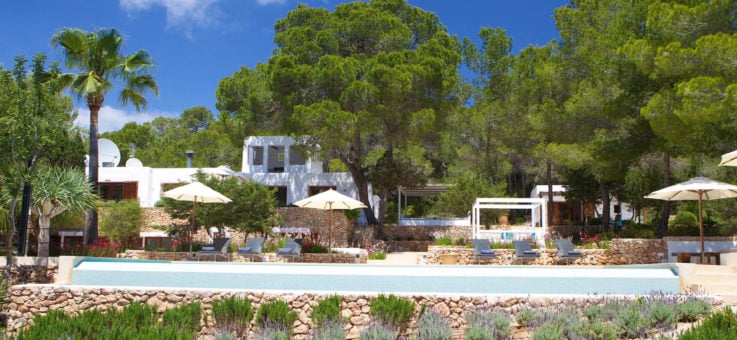 CAN TOMAS
If you are looking for stunning countryside views, then Can Tomas is the right holiday home. The property is tucked away in the gorgeous hills of Ibiza boasting stunning views of the terraced fields sprinkled with olive, carrot and almond trees.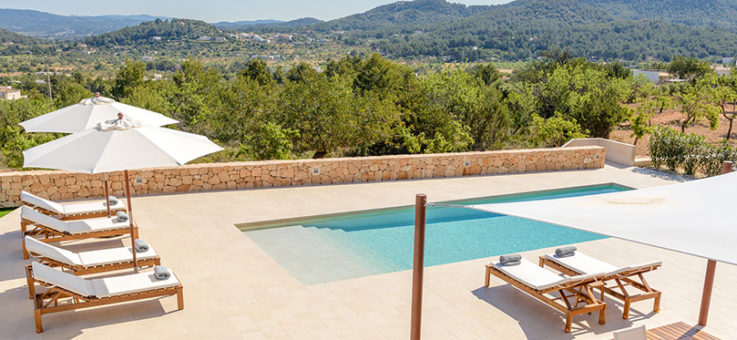 CAN CANTO
This is a beautifully renovated Ibizan farmhouse with a 25m infinity pool, tucked away in private olive and lemon groves. The property captures the magic of the Ibizan countryside and oozes style in the process.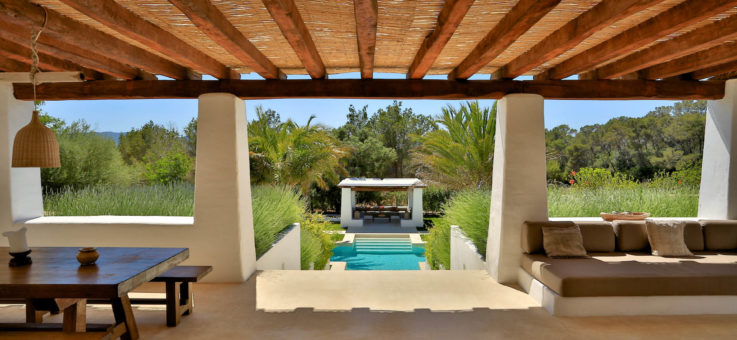 CAN TORRENT
Stylish simplicity is what Ibizan rural homes are all about, and this newly built, peacefully located villa is a prime example. Its low cubic structure, built on one level has five bedrooms, all with plain white walls, comfy double bedroom and ensuite bathroom. A short walk down the hillside is Es Torrent beach (one of the best beaches with many famous restaurants).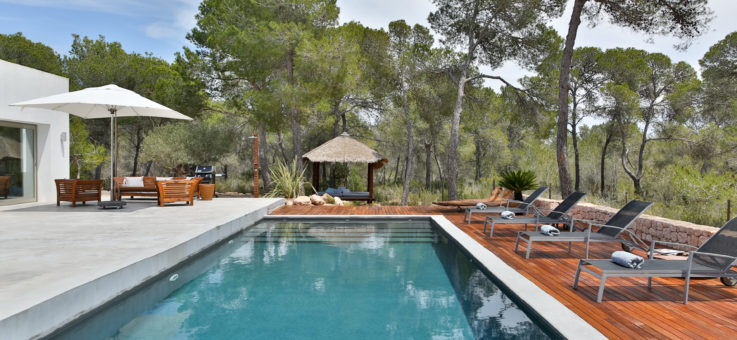 Want to discover more villas with beautiful views? Check our 4 villas with jaw-dropping Mediterranean views.