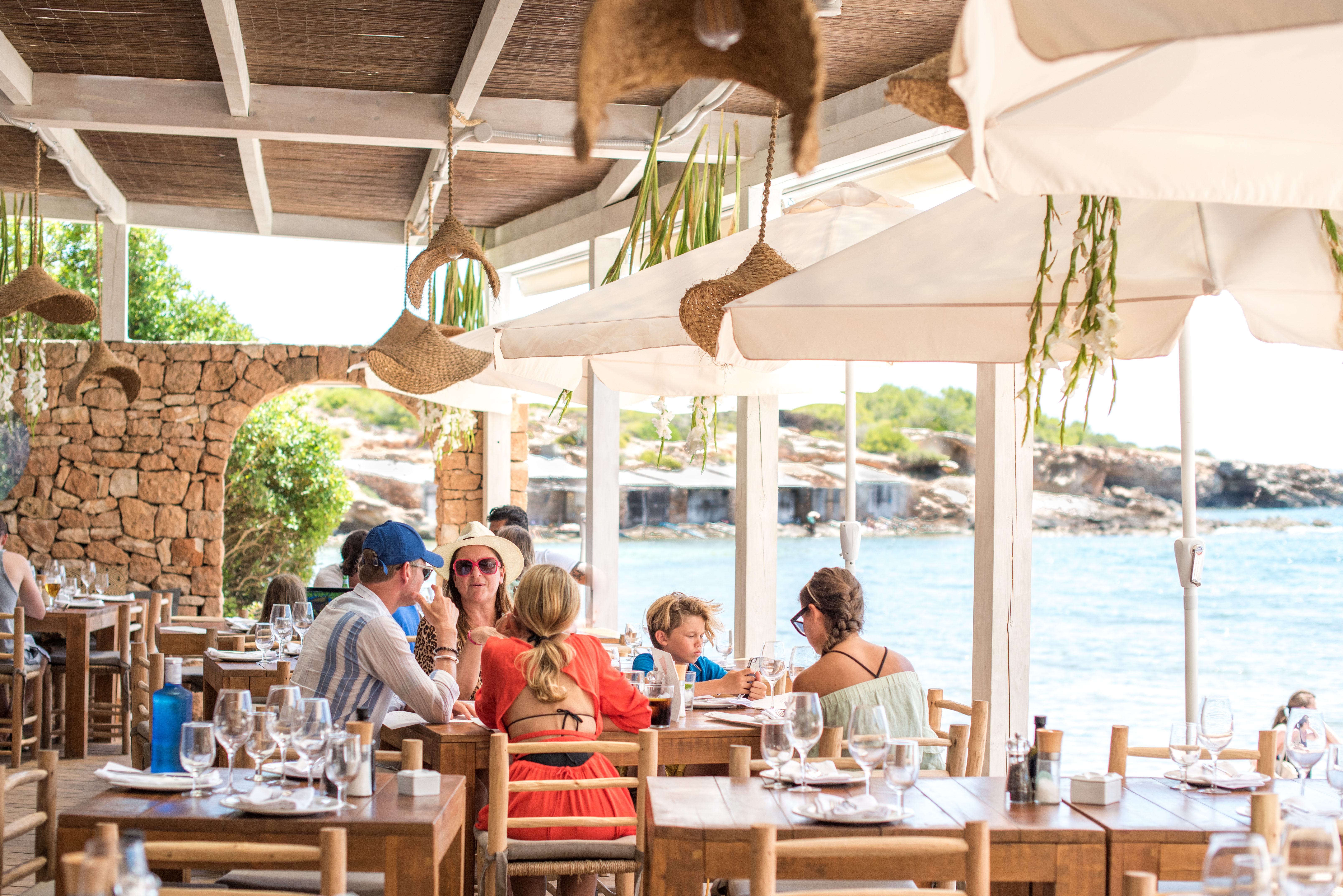 New Restaurants & Beach Clubs – Ibiza 2016
They're beautiful, they're stylish, but are they good?
Ok, so you might be thinking a 'new for 2016' blog post is a bit slow off the mark in the heady days of August. Well you're not wrong, but there's been a string of fairly late openings as licences and building works take longer than any nervous restaurant owner might expect…and we've been a little busy reviewing! Anyway, here are five brand new restaurants that (might) be worth checking out on your holidays this August;
 
The enchanting bay of S'estanyol has always been one of Ibiza's coolest and not-so-well-known spots. There is just a single beach restaurant there and it's been a favourite amongst locals for private parties and skinny dips for years. The restaurant has just been taken over by a new team, headed up by Australian TV celebrity chef Karen Martini. She has a string of awards and credits to her name from 'down under' and the menu at Cala Bonita looks great with the focus on Mediterranean flavours using local organic produce. We haven't eaten here ourselves yet but we will be driving down S'estanyol's bumpy track very soon. The reports are of mouth watering food at eye watering prices. Service levels tbc.
> visit website
Opening a restaurant next to a main road can be a recipe for disaster but perhaps not so in Ibiza. Can Bass opened up in June at km7 on the Ibiza /San Jose road. With the help of a fair few containers of teak furniture from Bali , a good effort has been made at making some intimate areas creating a nice atmosphere. It's a surprisingly big place. When we ate here the menu was interesting but not complicated. It has a Spanish Mediterranean theme with a lot of variety. The food was decent, the service willing and the prices surprisingly good (year one strategy perhaps). Some kid friendly options on the menu too. It's probably not worth driving across the island to, but if you are in this area for dinner then we thoroughly recommend it. It might be the next km5. Best of luck to the Basque owners.
> visit website
The Blue Marlin Group have just opened up their latest venture on the road across the salt lakes to Salinas. It's a Japanese Peruvian Nikkei restaurant. They have worked very hard to deliver the theme from menu to decor. It's a pretty spot and you really can see the flamingoes in the salt lakes (if you have good eyesight). The service was excellent and staff were evangelical about the ingredients and the dishes. But this can be a double edged sword. The bar of expectation is set very high when you are briefed on the food so professionally. It was tasty but not everything hits expectation . Great Ceviche, great desserts , main courses disappointing. We will be returning once they have settled in a bit more
> visit website
On the back of the success of IT in Marina Botafoch (a fantastic modern Italian restaurant which we love ) , IT have taken over the beach club at Cala Moli. It's the only restaurant in this pretty west coast bay and it even has a swimming pool. So, the fundamental ingredients were there for something special and it was only a matter of time before someone grabbed one of the last great beach club opportunities on the island. The new owners have done a great job and the place oozes style. We haven't eaten there yet but if the food is on a par with it's Marina Botafoch sister it will complete a very special location on the island.
> visit website
The Cotton Beach Club Lounge (Figueretes)
Yet another brand extension. This time from the owners of the Cotton Beach Club / Fay sushi restaurant in Cala Tarida . This is a different offering. More of a cafe restaurant. It is a great place for breakfast but it doesn't sit alongside it's west coast partner in quality for lunch or dinner. Stunning sea views but in somewhat ordinary surroundings. Figueretes is up and coming but still needs to come up a fair bit to support high restaurant prices. But with a new 5 star hotel opening set for 2017 around the corner and the possible redevelopment of the paseo maritimo (board walk) maybe they have seen the light before anyone else. Let's see. 
> visit website
For our full island restaurant guide just click here.
Happy eating!
Un saludo cordial, Mi Casa Tu Casa Ibiza
Contact us
For questions about our villas and services
or for bookings, please contact us at:
info@micasatucasaibiza.com
or call  +34 680 564 445