Choosing the right villa – whether you're going on holiday with your family, or a big group of friends can be tricky sometimes. You are spoilt of choice, with a multitude of options to suit any needs. So with that in mind, in a previous blog, we provided a short guideline to narrow down the choice and help you pick the perfect holiday villa in Ibiza.
We know that when it comes to choosing the right holiday villa in Ibiza, there are plenty factors to consider – whether it's the desire for privacy, family-friendly facilities, or a key location, a heated pool or a jaw-dropping view over the sea.
In previous blogs we highlighted our best villas if you want to choose those with family-friendly facilities or those with heated pool, should you travel out of season. So today we look at our Ibiza holiday homes with jaw-dropping Mediterranean views.
SA TORRE
As soon as you enter Villa Sa Torre, your eyes will be captivating by the large 25m infinity pool overlooking the gorgeous view – a camera-ready vista, from the sea to the sunset! You can enjoy everyday a swim with a view at these extraordinary luxury holiday villa.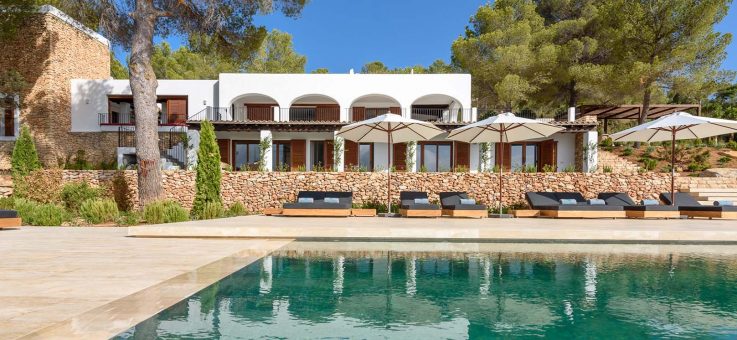 VILLA SANDIA
How much is a breathtaking sea view worth? You can't put a price on this and Villa Sandia's view is second to none. This impressive 6 bedroom villa is perched on a hill overlooking the blue waters of Cala Bassa Beach. They say that dreams come true!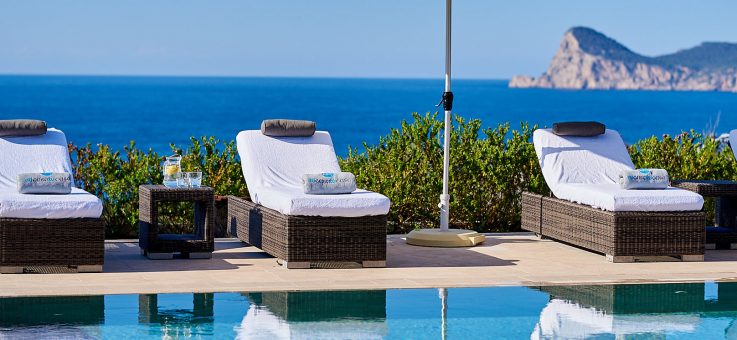 VILLA SKY
Relax, you are on top of the world! Villa Sky is located high above the sea on Ibiza's beautiful south-east coast. In this villa each room boasts spectacular views – Just imagine waking up every day with this beautiful view, pure bliss!