Ibiza terraces
Spain has long been known for its outdoor bar culture and there's no better place to enjoy it than Ibiza. There is something that feels utterly Mediterranean, sitting blissfully in the sunshine sipping a glass of something cold as you let life quietly pass you by. Read on for our island favourites…
Juxtapositioned between Ibiza's shopping area and the historic streets of D'alt Vila, Hostel el Parque is the perfect spot to while away a few hours and watch some of the island's colourful characters pass by. A locals favourite, its shady terrace offers both a cafe and restaurant menu, try a tostada con tomate y queso fundido (toast with tomato and melted cheese) with a coffee for breakfast or the croquetas with a glass of Sumarocca in the afternoon.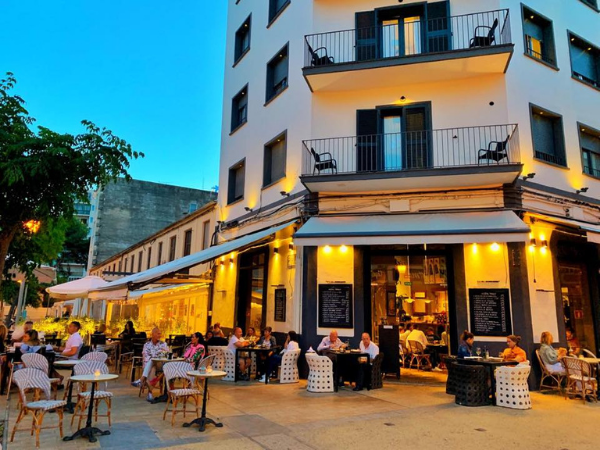 Many of our Ibiza villas are conveniently close to this vibrant bar and restaurant in the centre of San José. Open all day until midnight it has an extensive menu with both Spanish and Mexican influences. Shaded by leafy olive trees, relax and enjoy a slower pace of life. We recommend the Mexican influenced avocado on toast or gambas al ajillo from the tapas menu.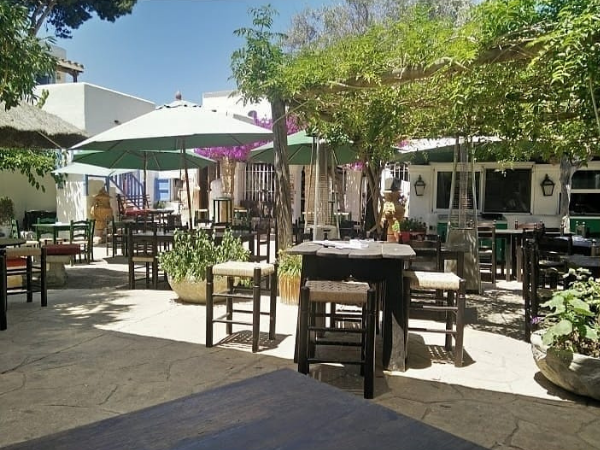 Situated next to the marina in Ibiza, Cappuccino is one of the best places to watch the boats pass through the harbour. Its stylishly smart terrace wraps around the waterfront offering magnificent uninterrupted views across to the port of Ibiza and up towards the historic D'alt Vila. An Aperol spritz and your sunglasses are the only company you'll need here.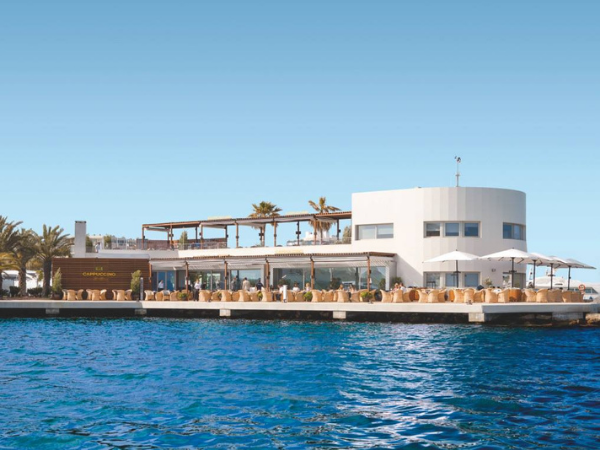 Set right in the centre of the island Bar Costa in Santa Gertrudis is an Ibiza favourite. A popular Island meeting place, you may have to wait for a table. We promise you it's well worth it though. Order plates of Iberico ham, Manchego cheese, olives and bread to pick at with your choice of tipple and try and keep from toppling from their infamously small chairs.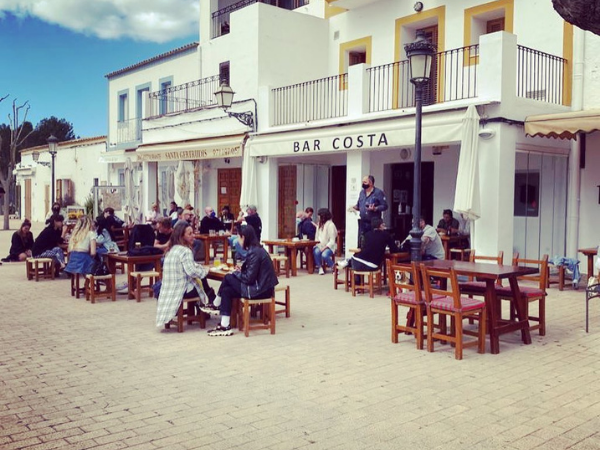 The terrace at Hostel el Torre meanders pleasantly down towards the sea and is famous for its stunning sunsets. Open from 17.00, its muted balearic soundtrack offers the perfect place to daydream whilst the sound of the sea laps gently on the rocks. A gin and tonic is unquestionably the perfect companion to one of the best sunsets on the island.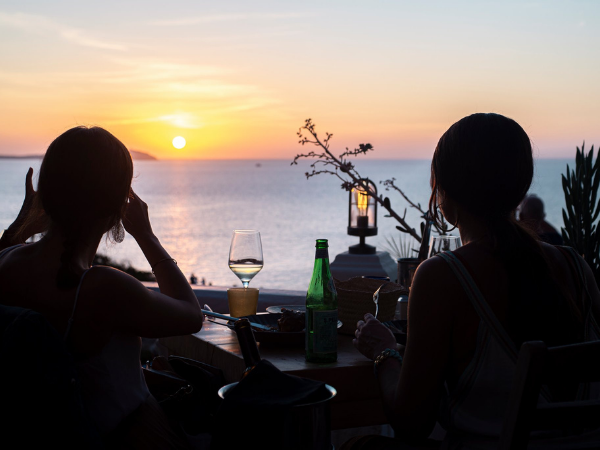 Roto
, Marina Ibiza
Stepping into Roto has the feel of a cool Soho bar that also happens to be afloat. Inside is a cool mix of warm leather and wood with touches of warm burnished metal. Once out onto its terrace you have the sensation of being on a large wooden barge about to set sail. It's views over to Ibiza, across the harbour are simply stunning. It's the ideal setting to enjoy one of Rotos' many cocktails or drink like a local and enjoy a Hierbas with ice.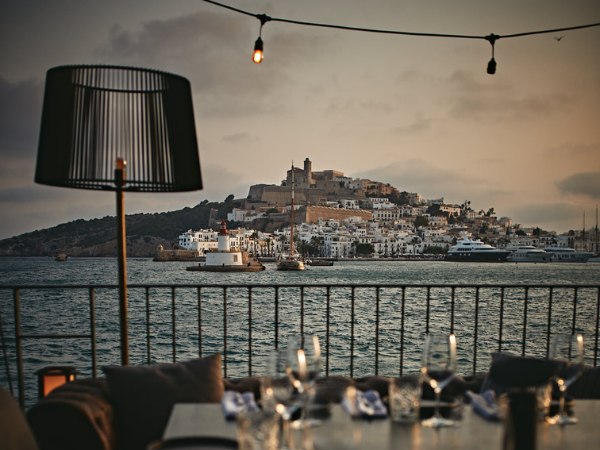 The infamous mustachioed Andre first opened the doors of the Croissant Show in 1989 and it's been an Ibizan institution ever since. Its pavement terrace is directly in front of the old market square in Ibiza, just at the foot of the ramp to D'alt villa. Expect to see some of the islands' many eccentrics pass by as you sip your cafe con leche and eat your way through some of their delicious pastries.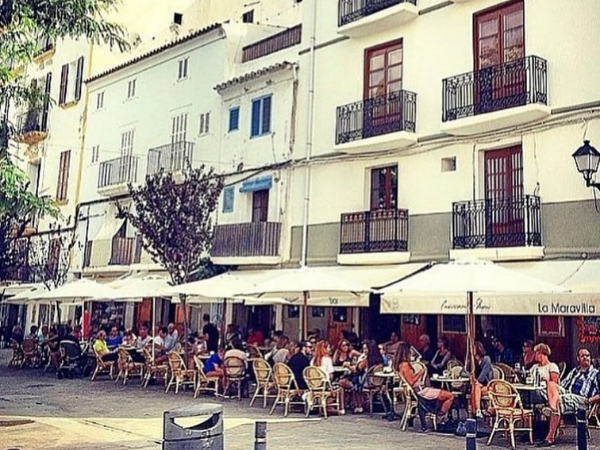 Meke Cafe creates its coffees in micro batches that are adjusted to suit different flavour profiles. Not only is it the spot to enjoy one of the best coffees in town, it is the perfect place to enjoy the peaceful town of Santa Eularia. They also sell a wide range of sustainable coffees to take home with you, meaning you can create that Mediterranean terrace feel in the comfort of your own garden.