Ibiza is a rare gem that never fails to amaze. This enchanting island steals your heart from the moment you set foot on its soil. Whether you're seeking luxury beach time in one of the many exclusive clubs, indulging in the excellent culinary offerings of renowned restaurants, or simply seeking to rejuvenate and connect with the island's famous energy, Ibiza has it all.
As island experts who have been living here the last 20 years we hope that we can pass on some inspiring insights so you can enjoy the ultimate escape with friends or family. From its bohemian vibes to its exclusive indulgences, the island is both playful and alluring at the same time. It's unique. It's Ibiza.
What Not To Miss
A Day Charter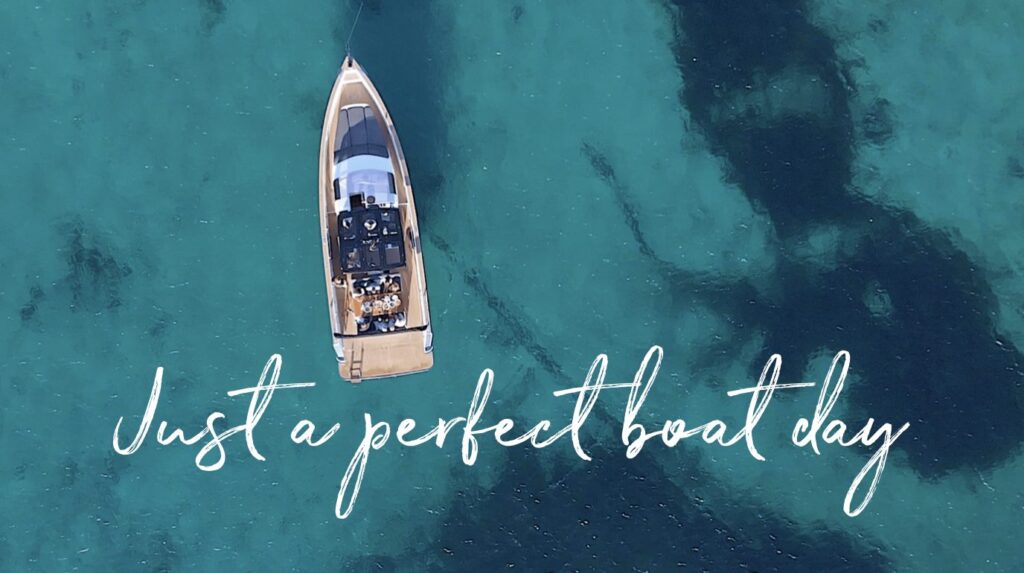 A day charter in Ibiza's beautiful turquoise waters is a day to remember. You can get away from the crowd and see the island from a truly inspiring new perspective in total luxury.  The classic day charter takes you from Ibiza Town to the beautiful sand fringed sister island of Formentera.
It's an amazing experience and perhaps the finest day charter in the Mediterranean, but don't overlook leaving from San Antonio marina and exploring the west coast with its dramatic plunging cliffs and hidden bays that you can only experience by boat. Here privacy is king and a luxury picnic on board can complete a wonderful day. Check out our boat fleet.
D'Alt Vila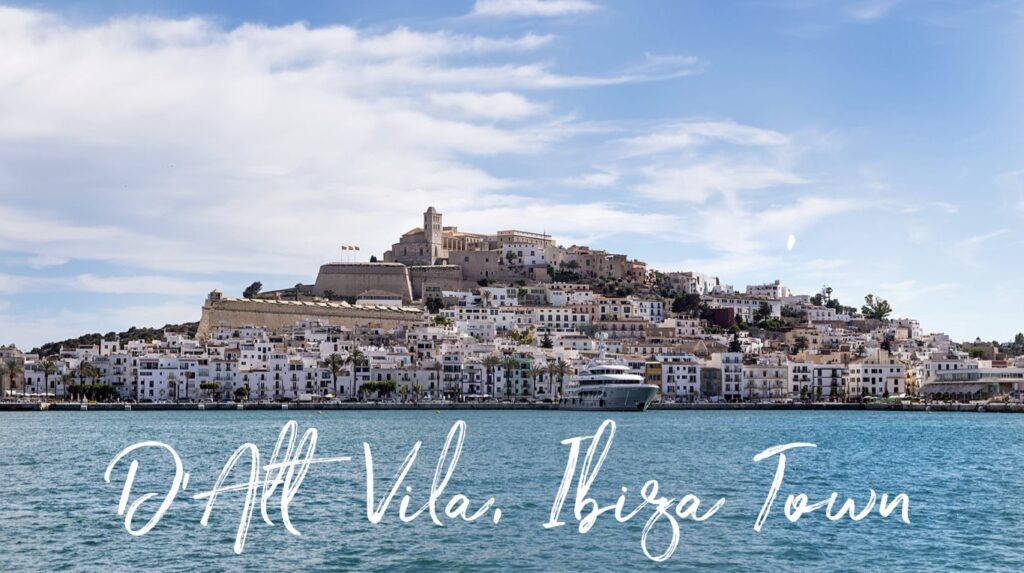 D'Alt Vila, translating as the 'high town' is the striking hill top city of Ibiza. The ancient charming streets, the vibrant hidden restaurants, the stunning vistas from various view points up on the giant city walls; we definitely recommend a visit to see experience a different side of Ibiza.
The little 'village' surrounded by the hugely impressive defensive stonewall was declared a UNESCO World Heritage Site for very good reason. It is the best- preserved coastal fortress in the Mediterranean. The Italian architect Calvi designed Dalt Vila to defend the town against brutal pirates attacking the town. Check D'Alt Vila's Restuarants.
Salinas National Park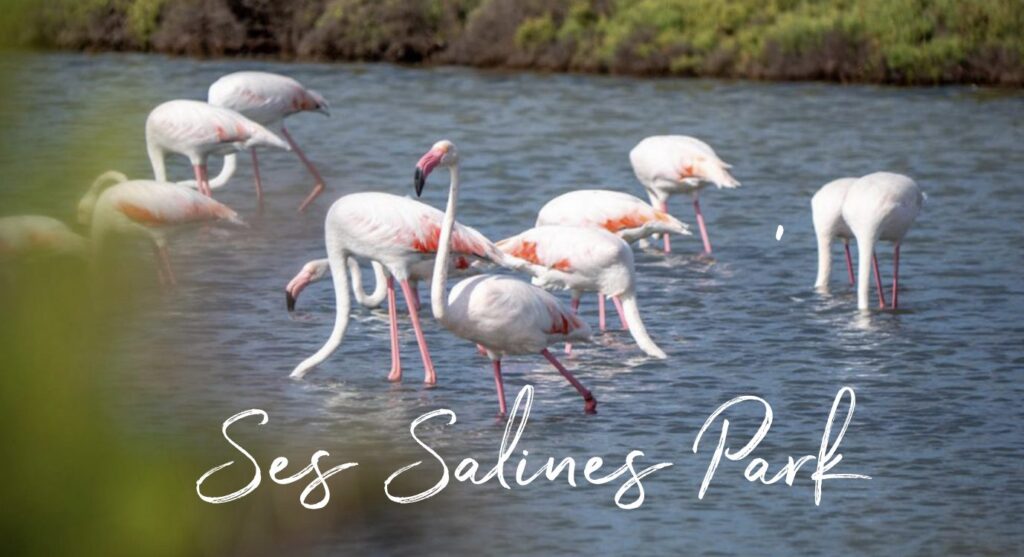 Salinas National Park is a land of untamed beauty. Salt flats stretch out before you, with distant mountains rising up against the horizon, flamingos wading through the salty waters and over 400 different species of birds soaring through the sky. The air is thick with the salty aroma of the sea and the sound of the wind blowing through the reeds.
This is also where two of Ibiza's most famous and beautiful beaches meet on the island's South east tip; Platja de Ses Salinas facing south and Platja d'es Cavallet facing west. This is wonderful setting for swimming and relaxing and of course dining. Salinas National Park is the perfect choice for a family day out in Ibiza.
San Juan's Market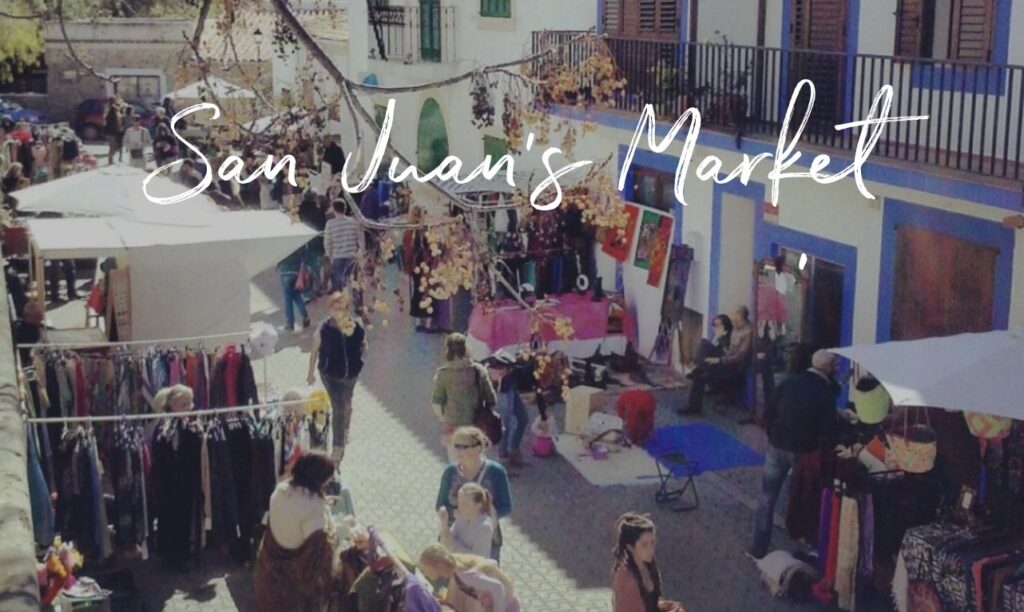 San Juan's Market is a vibrant hub of local culture, food, and crafts. Located in the charming village of San Juan, this weekly market is a favourite among locals and visitors alike. From fresh fruits and veggies to handmade jewellery and pottery, the market offers a wide range of products made by local artisans.
Where To Eat
Casa Yondal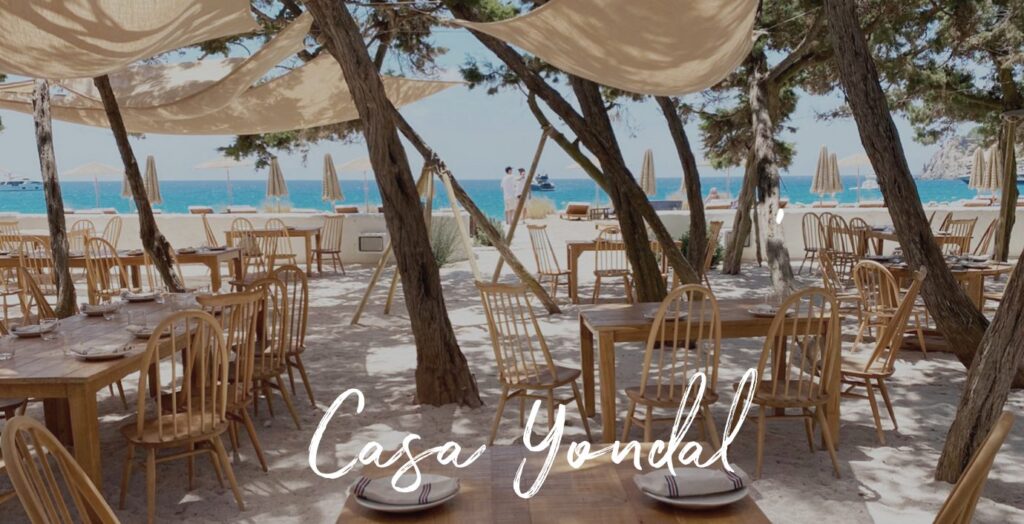 Could laid back luxury be better defined? Beautifully decorated, a very pretty setting, excellent and creative food and attentive service – all the ingredients that are testament to eating in one of the best and most in-demand restaurants in the Mediterranean.
Ses Boques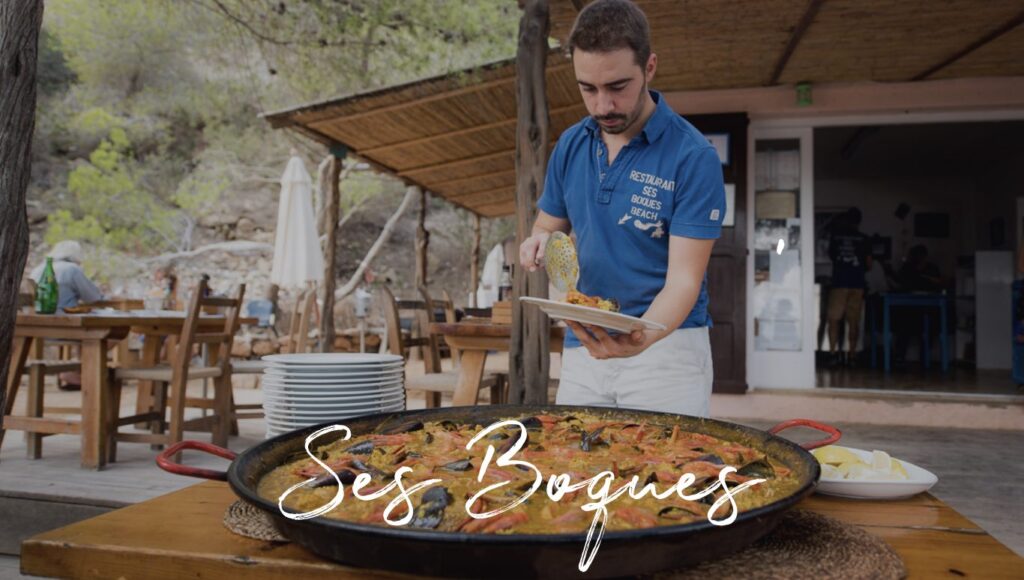 Es Cubells beach. Feet in the dusty sand, laid back atmosphere under the Sabina trees and lovely views across the bay. This is one of our top lunch recommendations and is a local treat. You won't find it unless you know about it.
Taller Sa Penya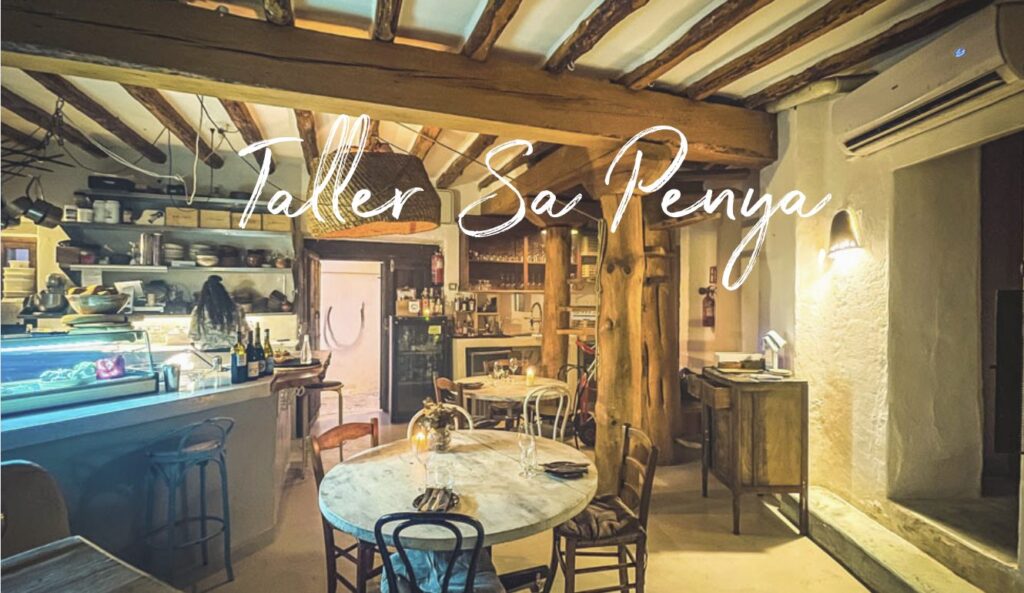 D'Alt Vila has some hidden gems that are hard to uncover. Once you climb above the famously fun gay street Calle De La Virgin the edgier and darker the tiny streets become. Persevere, be courageous, and you will find the latest hot dining experience; Taller Sa Penya by the Ibiza Food Studio. Probably not one for the little ones but incredible food that you won't forget.
The Giri Cafe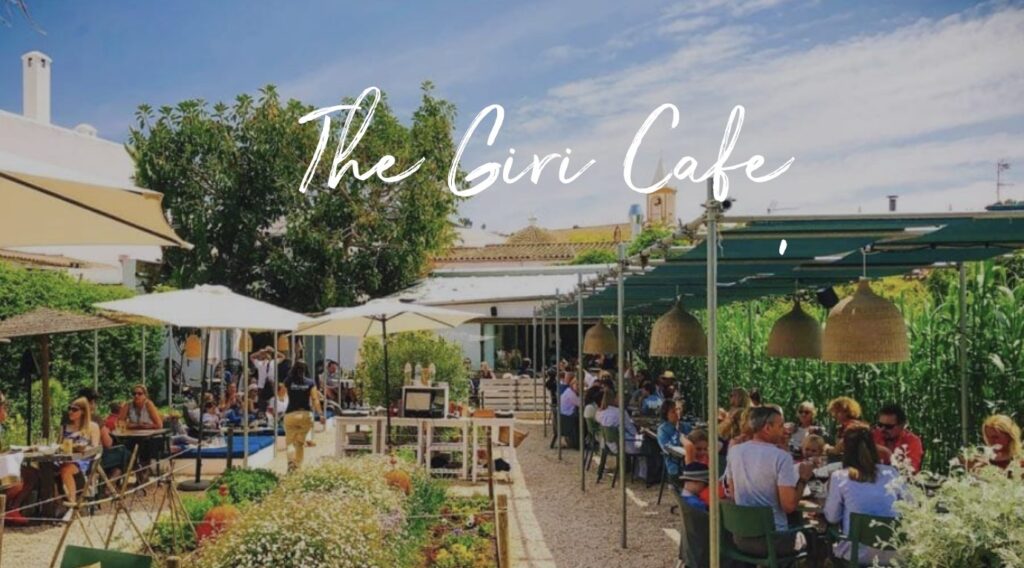 San Juan. Set in the quaint Northern pueblo of San Juan, the Giri café looks small from the outside until you walk through to the outdoor area. Shaded by bamboo walls, with an organic garden at your feet, the Giri creates simple Mediterranean dishes with local produce.
Where To Stay
Family Perfect
Can Tanques is a wonderfully spacious four bedroom Ibiza country villa, within a short drive of the lively and charming village of Santa Gertrudis, renown for its cafes, boutiques and restaurants. This is a great family property, totally private, with a delightful pool area and an impressively wide shaded porch. Book Can Tanques.
Countryside Bliss
Can Picossa is an utterly charming rural villa set in the hills above Ibiza's stunning west coast. Set on an 90,000m2 plot, in the beauty of an untouched valley, the villa enjoys total privacy and striking views of the surrounding pine covered hills. Book Can Picossa.
Cliff Top Luxury
If you are looking for a sensationally stylish villa with breathtaking sunset sea views then you have found your match in the wonderful Villa del Sol. The villa masterfully mixes Moorish and Ibicencan architecture to create an impressive, elegant and peaceful atmosphere. Book Villa del Sol.