This year, Ibiza's dining scene really does have it all. Here are our picks of  best Ibiza restaurants. From Sushi to fresh Mediterranean flavours, the island's culinary offerings continue to surprise and excite. 
Amalur – Santa Gertrudis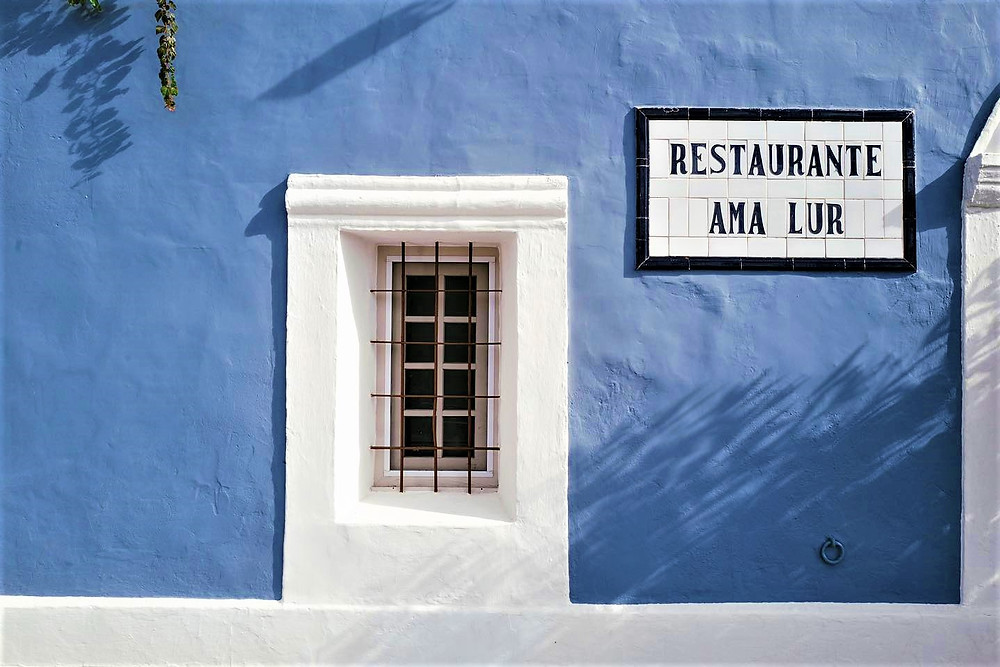 Residing in a charming Ibicenco farmhouse located by a roundabout bordering the villages of Santa Gertrudis and San Rafael – Amalur (meaning earth mother) has been an iconic fine dining destination since first opening in 1981 as a restaurant in Ibiza. 
An institution for 37 years until Amalur's previous owners retired from the island restaurant game in 2019, fast track to 2022 and the stunning, refurbished doors have swung open once again with new owners the Urguell family (Pacha Group fame) joining forces with famed restaurateur Francesco Manzoli and celebrated Italian chefs Massimo Larosa and Massimo Larosa. Delighting us, Ibiza holiday makers and locals alike with their exquisite four-course Italian influenced fare and impeccable service, creating a sophisticated, warm and glorious Ibiza dining experience. 
With home-made pasta, fresh seafood, fine meat cuts, mouthwatering desserts, an exceptional wine list and incredible cocktails all on the menu, Amalur is a must visit for any foodie (like us!) 
Cotton Sushi Lab – Ibiza Town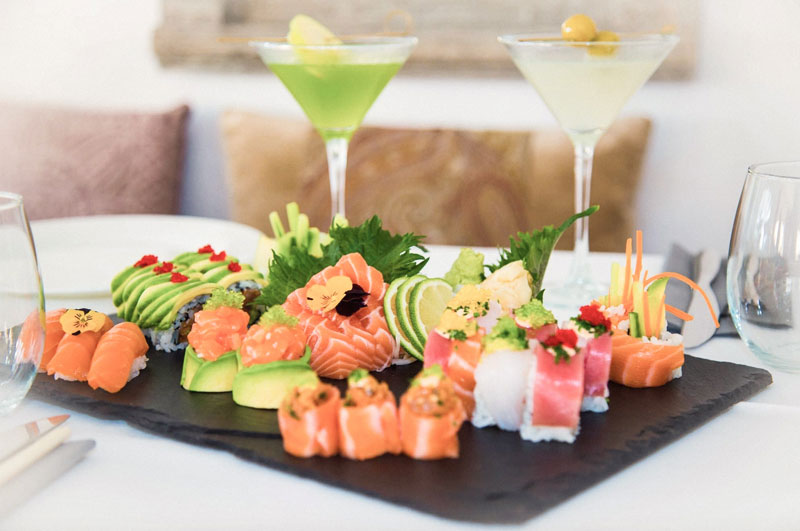 First opening in December 2021, Cotton Sushi Lab is intimate, exclusive and oozing with Japanese culinary traditions. Located in Ibiza town and open all year round, this Ibiza restaurant is a sublime edition to the island that will tantalise, delight and surprise even the sushi purist.
The location pays homage to back-street Tokyo dining, and houses sleek interiors and a refined dining experience. With only 24 seats and two service-sittings each night, we love sitting at the bar to watch the sushi masters at play. Dedicated to the craft and sticklers for the freshest and finest produce available, Cotton Sushi Lab is strict on their reservation times to ensure you experience their made-in-the-moment portions to be eaten as soon as they reach your plate. Using only the finest quality ingredients – organic and ethically sourced – the omakase fine dining menu also caters for vegans and pescatarians. Omakase translated from Japanese is "respectfully leaving the Chef to decide what is best". We are certain you will enjoy this gem of a restaurant  as much as we do. 
Casa Sudaca & Marea Ibiza Club – Ibiza Port
Sister restaurants, Casa Sudaca and Marea Ibiza Club are located in port of Ibiza, residing side by side; one offering the best of the best for the carnivores amongst us and the other is for those who simply love indulging in the finest of fares from the Mediterranean.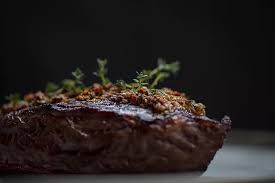 Casa Sudaca (Sudaca being slang for South American) is a tribute to the meat-eating destination that is Argentina, with a team of experts running the show. The menu is devised and delivered by Executive Chef Martin Vazquez. This Ibiza restaurant sizzles and serves the best international and ethically farmed cuts from entrańa (skirt steak) and slow-cooked lamb to rib-eye, chorizo and farm fresh chicken. The meat, the salads, the melted cheese (provolone) served on an iron plate, the vegetables – all of it delicious.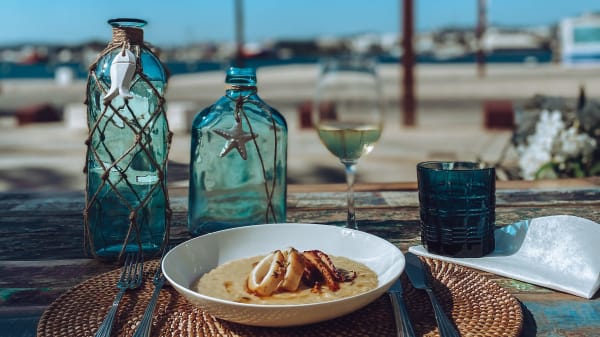 Marea Ibiza Club is pure Ibiza seafood splendour. Executive Chef Patricio Negro is described as the soul of this Ibiza restaurants' kitchen. You can taste that soul in every-single-dish. From 'Mar de Plata' fame and dubbed as one of the best in his field, Negro and the Marea Ibiza Club team serve up some of the finest seafood plates on the isle. To start we can't go past the fresh fish ceviche, grilled cuttlefish (chipirones) and the garlic prawns. For mains (designed to share) the options include a plethora of creamy rice dishes, cooked with squid and truffle oil, saffron and yolk, shrimp or octopus with paprika.Did we mention the cocktail and wine lists? Taste them for yourself, nothing disappoints. These sisters are al-fresco Ibiza restaurant dining in all their glory.
 Chambao at Nobu Hotel – Talamanca Bay, Ibiza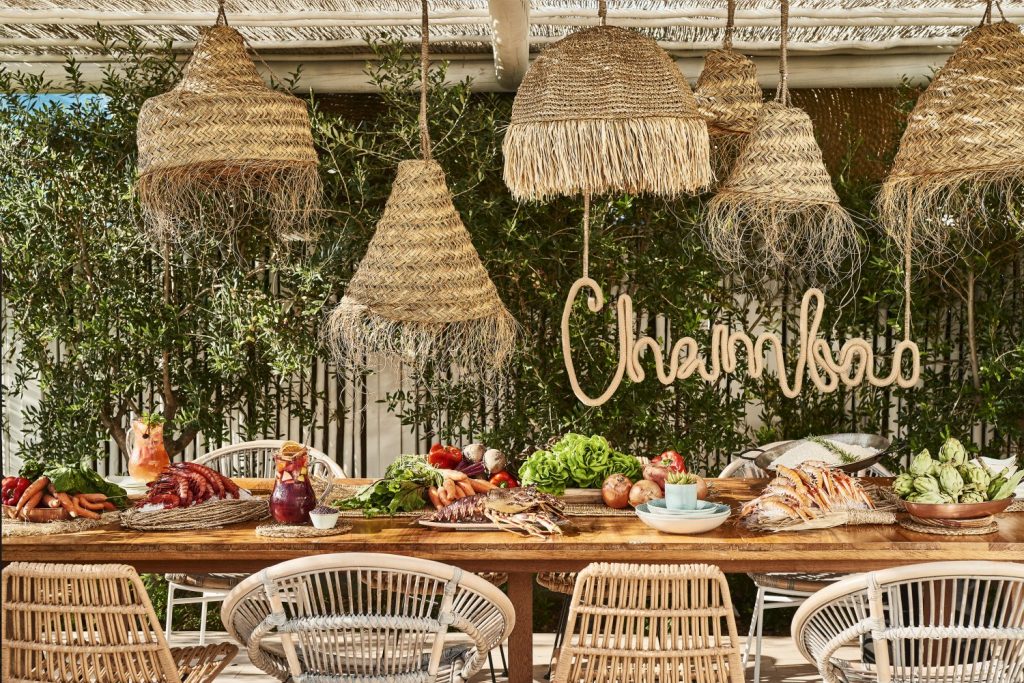 It's a Nobu kind of life these days down at Talamanca Bay. A laid back brunch, lunch or early pre-dinner snack and cocktail is a must at this boho-chic Ibiza beach restaurant. The Nobu brand needs no introduction however the Chambao authentically crafted menu most certainly does.
Specialties for lunch include traditional Valenciana paella, line-caught seafood from the grill, organic and uber-healthy salads and please do not hesitate to over-order the prawns from Ibiza's sister island, Formentera. A big bonus for parents is the Nobu Hotel kids club right next door – dine in peace with your toes in the sand and a mojito (or freshly squeezed juice) in hand! 
To see more of our restaurant picks check out our Ibiza restaurant guide Here