Dive in to Spring with our private heated pools for your Ibiza villa holiday in 2022.
With Easter falling this year in the middle of April our villas with heated pools are a must. Indulge yourself in a heated private pool, in the comfort of your own Ibizan villa and take the shock factor out of your daily swim.
Can Coco is set in the beauty of pine covered hills, just a close drive down to the picturesque village of San José. It's poolside pergola is the perfect spot to enjoy the stunning views plus its heated pool means that you can enjoy a swim any time of the day or night.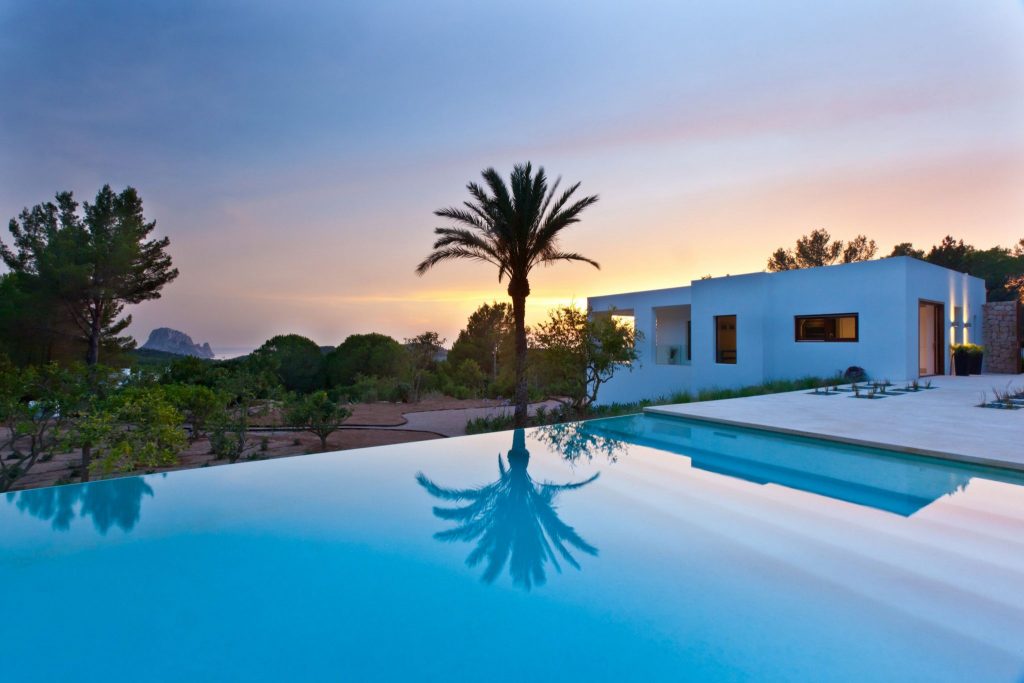 Can D'alt is the perfect location for those who want to practice yoga or exercise. It comes complete with a pine shaded yoga/exercise platform. What could be better after a stretch than a warm swim to really get your body relaxed?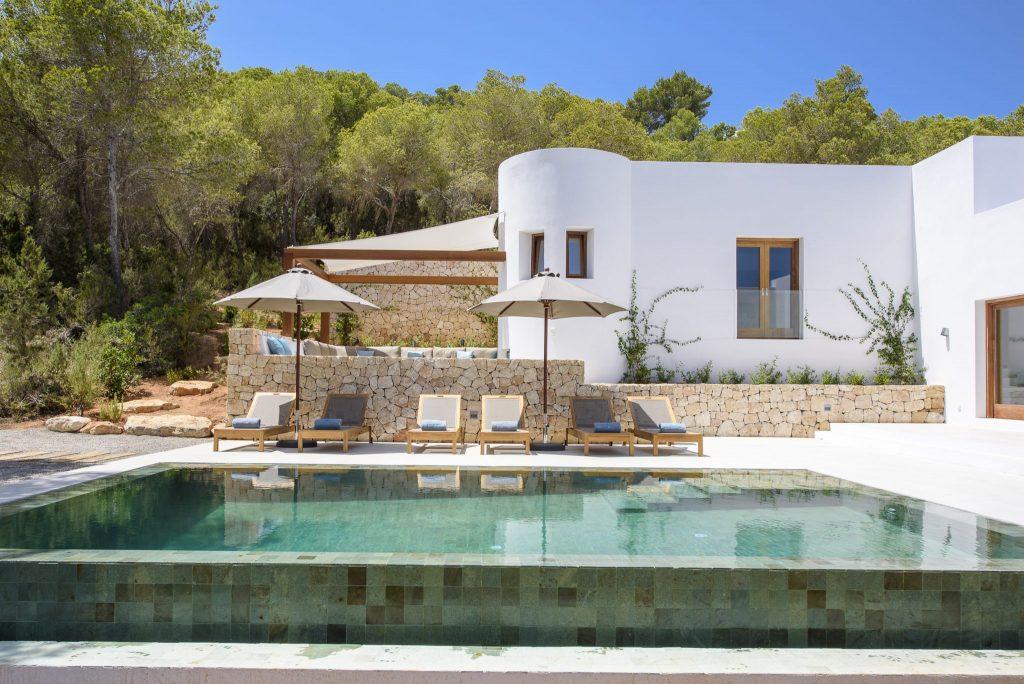 Sa Torre is the ideal location for families. Its cinema/games room means that little ones are always amused. The pool is heated in both Spring and Autumn – Did we mention it's the perfect place to catch a breathtaking sunset?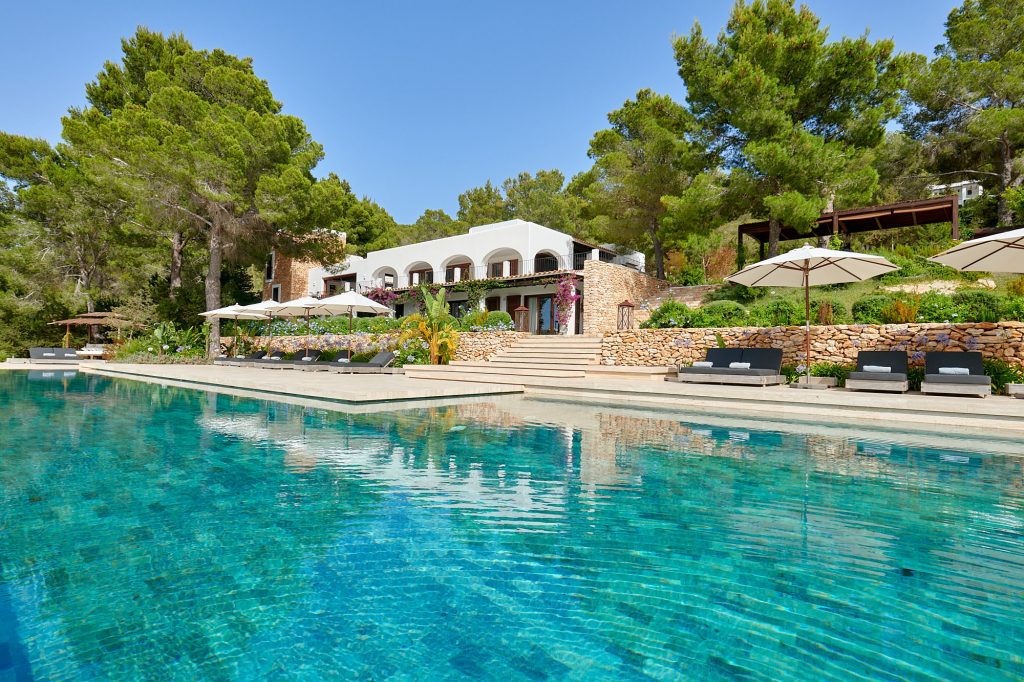 Can Calma is true to its name, the house has been designed with relaxation at its heart. Even inside this Ibiza villa you can't help but feel connected to the beautiful exterior. After an agreeably warm dip in the pool there are lots of chill out areas from which to enjoy the gentle spring sun.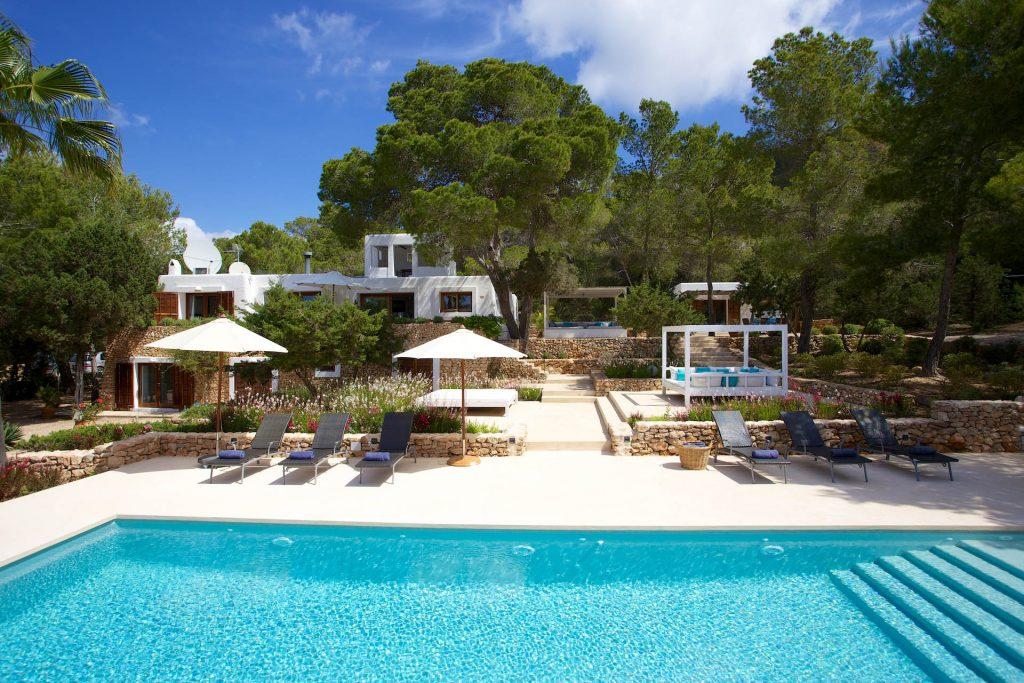 Spring and Easter in Ibiza really are some of the best times to visit the island. Many venues, events and restaurants are opening earlier this year and villas and hotels are seeing reservations rocket. To find out more information on our Ibiza family villas with heated pools see the full collection Here or get in touch with our team [email protected]