The Ibiza countryside offers a picturesque and serene destination for families seeking a unique and memorable holiday experience. Away from the bustling nightlife and energetic atmosphere of Ibiza's famous clubs, the countryside presents a tranquil oasis with its stunning landscapes, traditional villages, and diverse activities suitable for all ages.
One of the most appealing aspects of the Ibiza countryside is its natural beauty. The island is blessed with enchanting rolling hills, lush pine forests, and vibrant flora, creating a postcard-perfect setting. Families can embark on scenic hikes or bike rides through the countryside, exploring hidden coves, secret beaches, and breathtaking viewpoints. The serene environment offers an ideal opportunity to reconnect with nature and spend quality time together as a family.
The traditional villages scattered across the countryside add to the charm and authenticity of the Ibiza experience. Exploring these picturesque settlements allows families to discover the island's rich cultural heritage. The whitewashed houses, narrow streets, and quaint local shops provide a glimpse into the traditional way of life. Children can marvel at the historic architecture and learn about Ibiza's history through visits to local museums and landmarks.
For families seeking outdoor adventures, the Ibiza countryside offers a range of exciting activities. Horseback riding is a popular choice, with numerous stables and riding schools catering to riders of all levels. Imagine exploring the countryside on horseback, traversing scenic trails and admiring the panoramic views. Alternatively, families can opt for thrilling jeep safaris or quad biking, adding an element of excitement to their holiday.
The countryside of Ibiza is also renowned for its agrotourism, providing a unique opportunity for families to experience rural life firsthand. Many traditional farmhouses have been converted into charming accommodations, offering a glimpse into the island's agricultural heritage. Families can participate in farming activities, such as harvesting fruits and vegetables or feeding farm animals, allowing children to learn about sustainable agriculture and gain a deeper appreciation for nature's bounty.
Moreover, the Ibiza countryside boasts a vibrant culinary scene. Many local restaurants and taverns focus on using fresh, locally sourced ingredients, providing a delightful gastronomic experience for families. Parents can savor traditional Ibicencan dishes while children enjoy exploring new flavors and tastes.
For families seeking a beach experience, the countryside of Ibiza does not disappoint. The coastline is dotted with stunning beaches and hidden coves, offering pristine waters and soft sandy shores. Families can spend leisurely days building sandcastles, swimming, and snorkeling, enjoying the natural beauty that surrounds them.
Overall, the Ibiza countryside offers an idyllic setting for family holidays. Its natural beauty, traditional villages, and diverse activities cater to the interests of both parents and children. Whether it's exploring scenic trails, immersing in the island's rich culture, engaging in outdoor adventures, or simply relaxing on beautiful beaches, the Ibiza countryside provides a serene and unforgettable family holiday experience.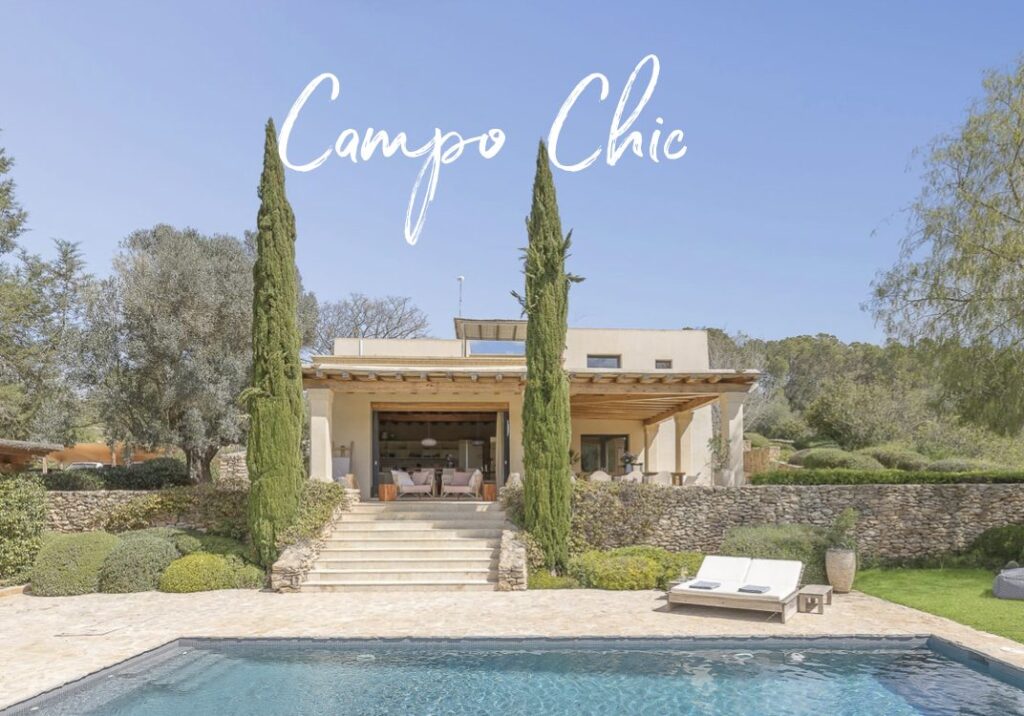 Where To Stay
We are delighted to present the beautiful Can Tanques as the latest addition to our exclusive villa portfolio. Within a short drive of the vibrant village of Santa Gertrudis and set in the privacy and nature of Ibiza's 'campo', this is a great family house to enjoy a memorable holiday.
Can Tanques is an elegantly stylish home that is perfect for two families, with pretty gardens, spacious entertaining areas and an amazing pool area. The villa is available from late June until early September so now is the perfect time to get planning your summer holidays. Book Can Tanques luxury villa.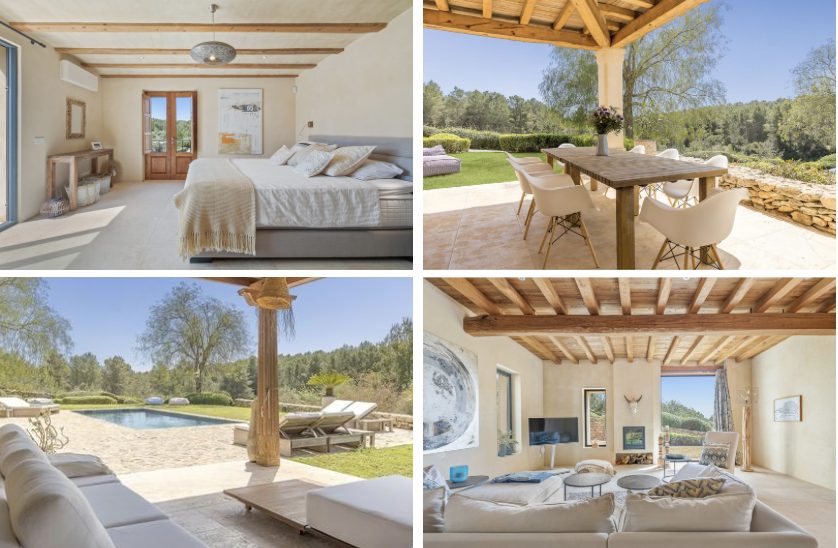 The Local Area – Why Is It So Sought After?
Santa Gertrudis is a pretty little village set in the heart of Ibiza and as the island is so small this means you can reach anywhere you want within 30 minutes. So, it's an amazing place to explore the wonderful variety of the 'la isla blanca'. The village boasts some great cafes for morning coffees, with several highly tempting boutiques alongside, and there are a number of delicious restaurants for dinner. See our village restaurant guide.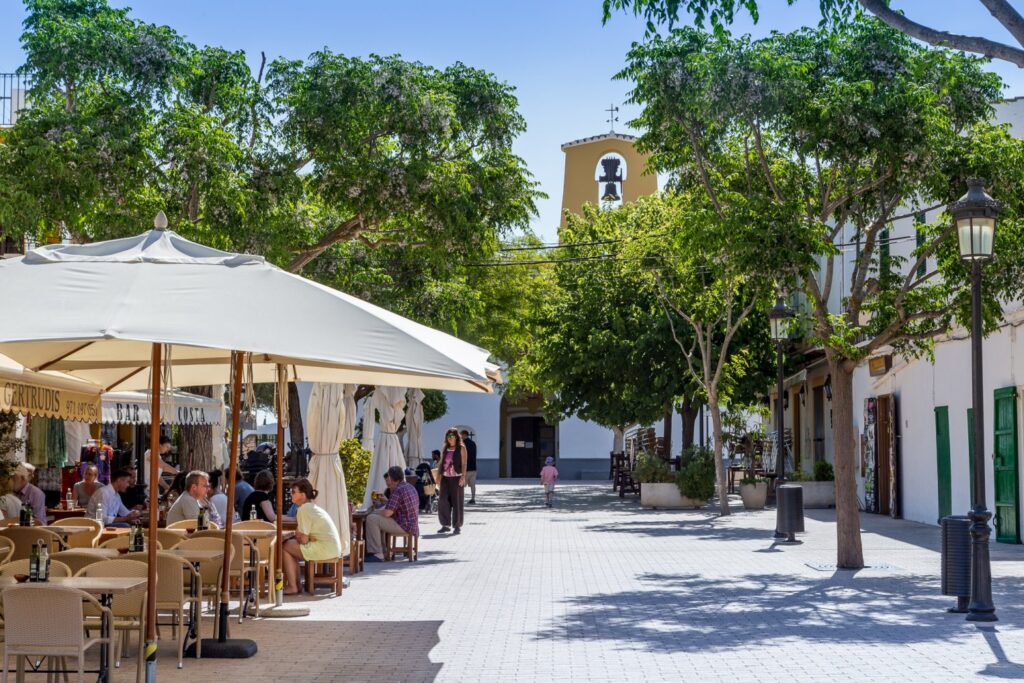 The quieter northern bays are only 20 to 25 mins away, Ibiza town and marinas are only 20 minutes and the south coast beaches are also between 20 to 30mins . To put it simply you are spoilt for choice !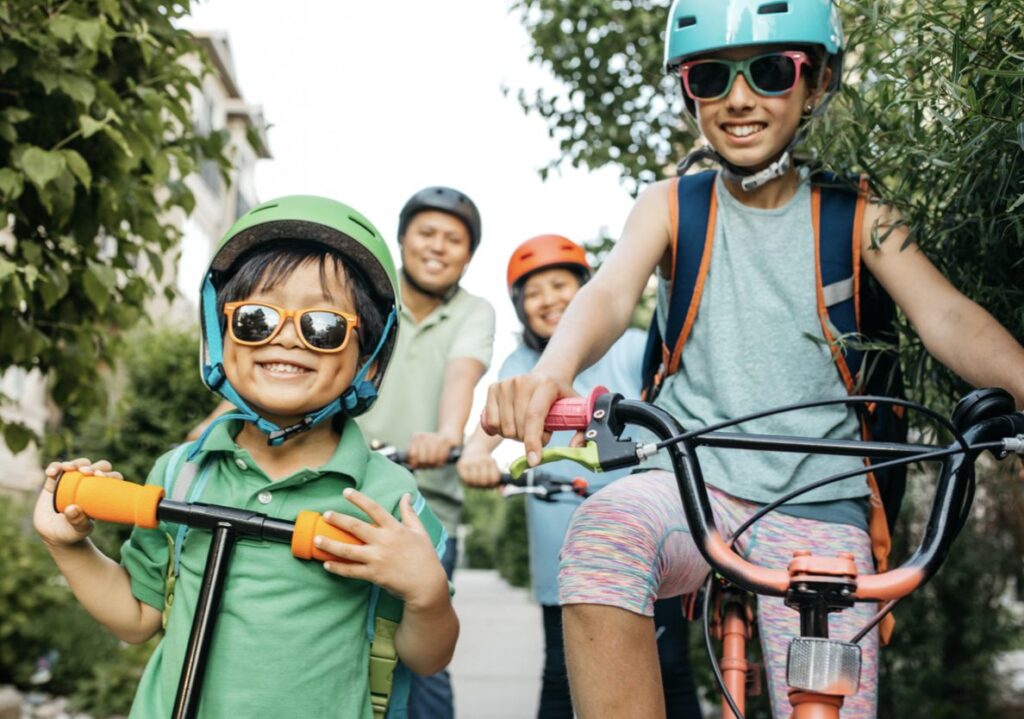 If the kids don't quite have the same love for long lunches and lounging by the pool with a good book then here are a few ideas to keep the little ones entertained!