Ibiza in winter is a different experience than during the summer months when the island is bustling with tourists. Winter in Ibiza offers a more peaceful and relaxed experience, with opportunities for nature walks, cultural events, and relaxation. Just be sure to pack warm clothes and rain gear for the cooler, rainy weather.
What To Expect In Ibiza During Winters
The winter weather in Ibiza is milder than many other parts of Europe, with average temperatures ranging from 10°C to 16°C. However, it can be quite rainy during the winter months.
With fewer tourists around, the island has a much quieter atmosphere in winter. Many of the beach bars and clubs close for the season, but there are still plenty of restaurants, cafes, and shops open.
With fewer tourists around, prices for accommodations and activities are generally lower than during the summer months.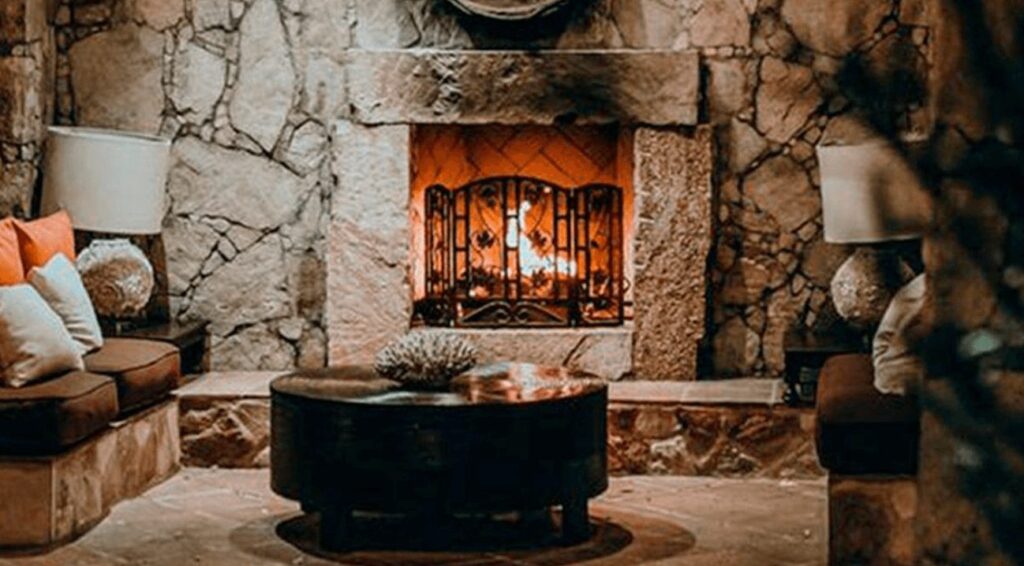 Cozy Restaurants With Fireplaces
While the weather turns colder, here on the island, you'll be after comfort and warmth, and not just from food and drinks, but from roaring fires, candle lights and cozy interiors. These restaurants offer a warm and inviting atmosphere during the winter season, making them perfect for a cozy and memorable dining experience in Ibiza:
Can Curreu: A traditional farmhouse-style restaurant located in the heart of the countryside, offering Mediterranean cuisine with an emphasis on local ingredients.
La Paloma: A charming restaurant nestled in the village of San Lorenzo, with a rustic, bohemian atmosphere and a menu of homemade Mediterranean dishes.
Ca Na Xica: A luxury boutique hotel and restaurant set in a restored finca, featuring an elegant dining room with a fireplace and a menu of contemporary Mediterranean cuisine.
Bambuddha: An exotic restaurant with an Asian-inspired menu and a stunning outdoor terrace featuring a large fireplace.
El Olivo Mio: A restaurant located in the heart of Ibiza Town, offering traditional Spanish cuisine with a modern twist, and a cozy interior with a fireplace.
La Belle Ibiza: A chic restaurant and lounge with panoramic views of the sea and the old town, featuring a fireplace and a menu of Mediterranean and international cuisine.

Things To Do In Ibiza In Winter
Even if Ibiza is a popular tourist destination in summer, the island is not any less charming in the quieter winter months. Mediterranean landscapes, charming villages surrounded by almond and olive trees, dreamy coves and sandy beaches, with crystal clear waters boasting countless shades of blue. To help you make the most of some quality time during winter in Ibiza, we've put together a list of our top things to do (you can also read about more winter activities):
Nature walks: Winter is a great time to explore the island's natural beauty, with hikes and nature walks available in the hills and countryside.
Historic sites: Ibiza's old town, Dalt Vila, is a UNESCO World Heritage site and is open year-round for visitors to explore the narrow streets and historic buildings.
Cultural events: Winter in Ibiza is the time for local festivals and cultural events. You can enjoy Christmas markets, music festivals, and other events that showcase the island's rich cultural heritage.
Wellness and relaxation: Many of the island's spas and wellness centers stay open year-round, offering treatments and classes for yoga, meditation, and other relaxation techniques.
Cycling: Cycling is a popular activity in Ibiza, with many cycling routes available for exploring the island's countryside.
Beach walks: Even though the sea is too cold for swimming in the winter, a walk along the beach can still be a pleasant experience.
Sightseeing: There are many other sights to see in Ibiza beyond the old town, including the Es Vedra rock formation and the island's many lighthouses.
Local cuisine: Winter is a great time to sample traditional Ibizan cuisine, such as bullit de peix (fish stew) and sofrit pagès (meat and vegetable stew).
These activities offer a different perspective on the island compared to the bustling summer season and provide visitors with a chance to explore the natural beauty, culture, and history of Ibiza.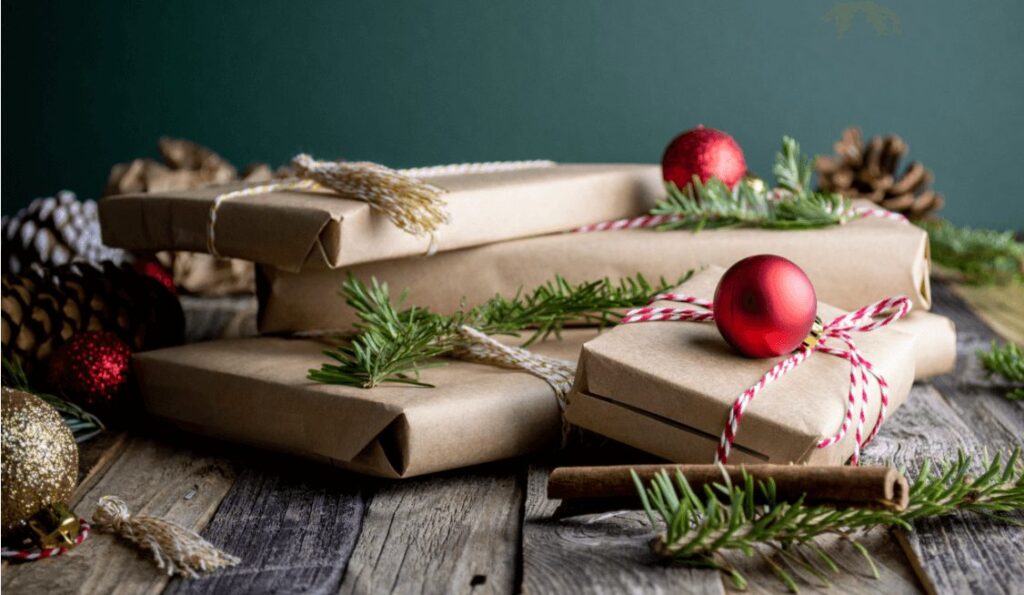 Ibiza Christmas Gifts
If you need some last minute inspiration for Christmas presents from Ibiza, here are a few great ideas (see specific Christmas gifts from local retailers):
Clothing and accessories made with traditional Ibizan lace, embroidery, and fabrics, such as espadrilles, bags, and dresses.
Jewelry made by local artisans using precious and semi-precious stones, silver, and gold.
Skincare products made with natural and organic ingredients from local producers, such as aloe vera, lavender, and rosemary.
Wines and spirits made by local producers using traditional methods and local ingredients, such as hierbas ibicencas, a traditional Ibizan liquor made with herbs.
Handmade pottery, paintings, and sculptures made by local artists.
Gourmet products such as olive oil, honey, and salt, made by local producers using traditional methods and ingredients.
Books and music from local authors and musicians, showcasing the culture and history of the island.
These items are perfect gifts to give during the Christmas season to showcase the unique culture and heritage of Ibiza, and to support local artisans and producers.
How Can We Help?
Please get in touch so we can help you find the perfect luxury villa for your next holiday. Have a look at our full luxury villa portfolio.