There's something about the languorous pace of the island life that chimes really, really well with yoga. Here you can find wonderful places where you can stretch out your yoga mat and practice out of the studio and into the sunshine…
ATLANTIS
Atlantis is one of Ibiza's greatest hidden treasures. Located on the west coast of the island this impressive cliff excavation makes the ideal spot for some me time connecting with the elements of nature. If you take your mat there in the morning you'll be sure to get a good dose of positive energy.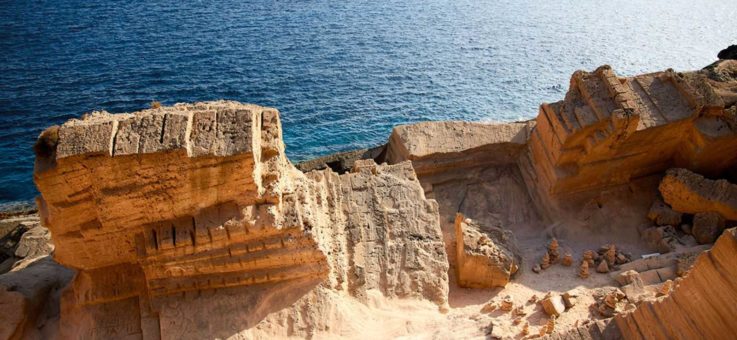 CALA NOVA

If you are looking to practice some yoga on the beach, head over to the tranquil north of the island. Cala Nova is a long, sandy beach, beautiful in the early morning sunlight, a unique setting for practicing some yoga overlooking the blue Mediterranean sea.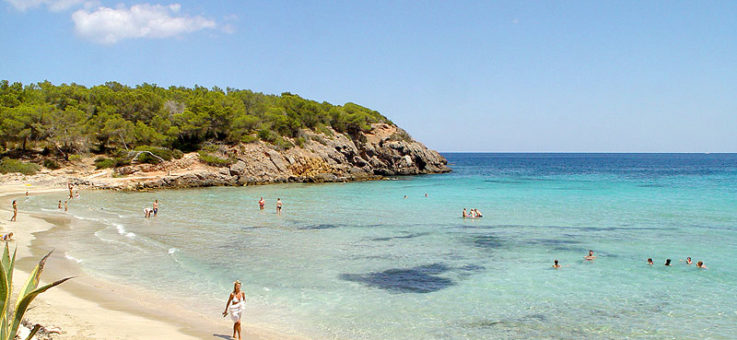 PUNTA GALERA
Practicing yoga on the natural terraces of Punta Galera is an authentic experience. Here you can practice some yoga, lie down, sunbathe and dive into the sea. If you go towards the end of the day, your yoga session will have the added bonus of the sunset!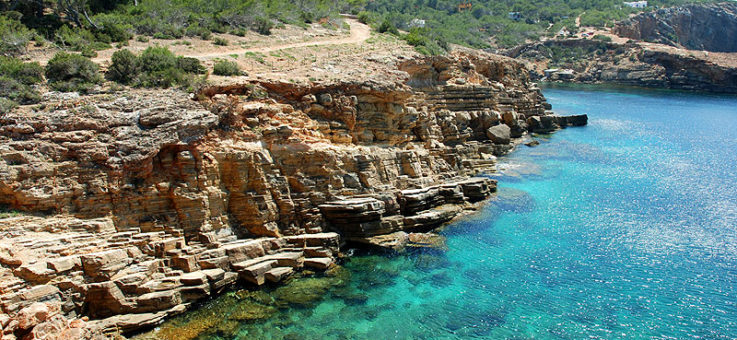 CAP NEGRET
The coast of Cap Negret is a very magical place, especially at sunset time. It may be rugged an not very inviting to lie down, but it does have a few paved areas where you can happily practice your favourite yoga positions. It also offers fabulous vires of the sea and Conillera island.