In Ibiza it's possible to escape the Balearic island's hotspots for splendid isolation amid secret coves and pristine bays – just be prepared to walk while being surrounded by unspoiled nature.
ES PORTITXOL
This is a good option if you want to have a beach to yourself. Be prepared for some hiking as the beach is at the end of a 1.5km trail that goes all along a scenic coastline. The beach is almost circular, the water transparent, all green and turquoise over the patches of seagrass. In fact, the place has the stillness of a forgotten world, despite the traditional fishermen's huts and the presence of other people seeking somewhere solitary.
How to get there: From the Sant Miquel to Sant Mateu road, take the turning for Urbanizació Illa Blanca. Once there (under 1km), take the right zigzagging road to a fork then the right downhill track for 350m and park by the stone wall. At this point, there will be an arrow indicating the trail.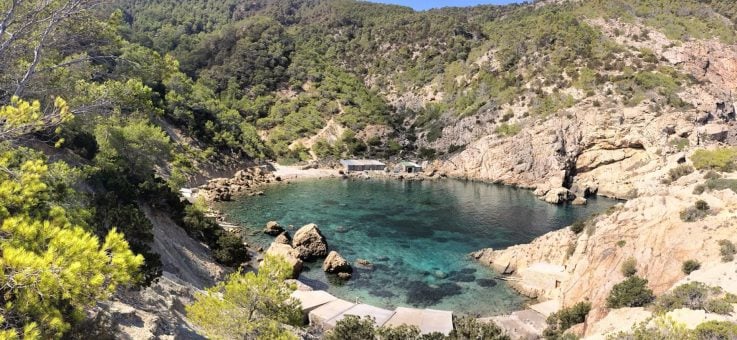 CAL LLENTRISCA
This is probably the most famous "hidden gem" on the island. Nevertheless, some confusion regarding exactly how to get there, the walk (albeit short), and perhaps the fact the beach is rather pebbly, keep visitor numbers low. Backed by pine forests, and usually quiet but for the chirruping of cicadas, this still feels like an escape. Inevitably, there are fishermen's huts, but slipways and a well-positioned jetty are nice spots for a lie-down while contemplating the return hike.
How to get there: Access by foot (700m) from the point where the road ends in Urbanizació Es Cubells. A path heads west along the top of the cliff before descending to the beach.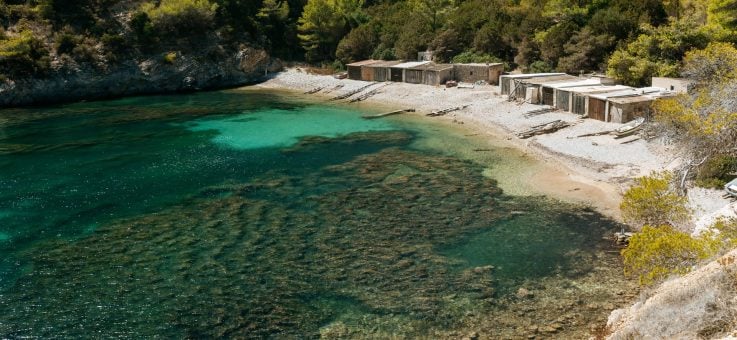 ES CANARET
Es Canaret is a secluded cove in the tranquil north of Ibiza. It's located in the municipality of Sant Joan de Labritja, in the area of Portinatx. Here you'll find turquoise waters and sandy seabeds. Up until recently, it was difficult to access the cove, which you could only enter through a private house with a tower, located next to its shore. Recently, the owners have facilitated a path so that other people can easily reach its shore.
How to get there: Take the road from Pnrtinatx and keep going until Es Caló de s'Illa. This route has a hiking route post indicated with a red stripe. This path is totally signaled until you reach the coast. Follow it until the end of the road which leads you to the boathouses located on the shore.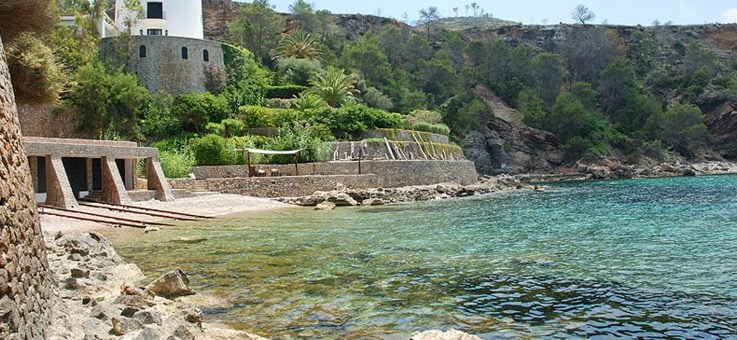 Ready for some adventures? Read our previous blog :"3 Outdoor Activities to Discover Ibiza's Inland Beatuy".