Ibiza for many years has been synonymous with hedonism and fun, so it should come as no surprise that it has some fantastic Ibizan alcoholic exports that are popular with locals and tourists alike.
Hierbas Ibicenca

Hierbas was originally cultivated by monks during the middle ages. Alcohol and herbs were mixed for medicinal purposes but serious production only began in the late 1800's. Hierbas is an aniseed-flavored liqueur created by extracting aromas of various plants such as fennel, thyme, rosemary, luisa herbs, lavender, rue, eucalyptus, chamomile, juniper berries, juniper, marjoram and mint. It is believed to be a strong digestif and is often drunk after a meal to aid digestion. Most families have their own recipe for Hierbas Ibicencas and many claim to have the secret to the best version of the drink. Each distiller has its own unique very secret blend of ingredients. Whether you drink it as a shot or over ice its Medicinal properties are the same (as are its alcoholic ones). We recommend always having a bottle safely stored away in the fridge in your Ibiza villa, strictly for medicinal purposes of course. Hierbas Ibicincas is produced following the 150 year old recipes of Juan Mari Marins. Originally developed in Formentera it is a firm Island favourite. Now available worldwide it is very much the face of the Islands favourite tipple. If you are a true Hierbas connoisseur then the secret recipe of the  Ca n'Anneta Hierbas produced at Bar Anita in San Carlos is a must. This family owned restaurant has been distilling their own Hierbas for over a century and it is famous for its mismatched recycled bottles and its potency.
Ibizkus Winery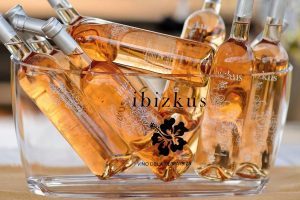 Ibiza has a long history in wine-making dating back 2.500 years to the Phoenicians, who introduced the original Monastrell grapes on the island around 500 B.C. Founded in 2007 Ibizkus is one of the island's leading wineries and its biggest wine exporter, producing over 60,000 bottles every year. Ibizkus produces premium rosé, red and white wines from 100% local grape varieties including Monastrell and Malvasia.
We particularly rate the Rosé as a great summer lunch time wine, which is why we include a bottle in our guest welcome packs available in all the Mi Casa Tu Casa Ibiza rental villas . If you are staying with us this summer we hope you enjoy it as much as we do. The Ibizkus bodega is on the main Ibiza/Santa Eulalia road,  they have a fantastic shop and restaurant, pop in, have a tasting, and replenish your stocks.
Goldtooth Vermouth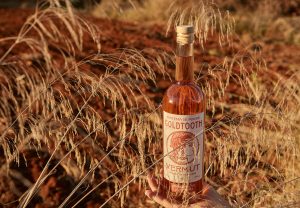 Vermouth has been a popular drink in the north of Spain for many years. Drunk over ice in the vermuterias of Barcelona it has finally made its way to Ibiza in the form of Goldtooth Vermut. Infused with some of the island's herbs and spices it takes 5 weeks to craft and comes in original, which is a soft rose gold colour or Springtime. Both are fantastic neat or even better with tonic and lots of ice.
Ibosim Beer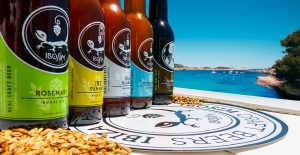 For over 5 years, Ibosim micro brewery, located on the western coast of Ibiza has been the only place creating craft beer on the Island. Utilising local ingredients and delivering across Ibiza and beyond, its family of beers now includes two IPAs (Blood Moon and Talaia) as well as a host of experimental beers with ingredients such as chilli, coffee and even frigola! It has a loyal fan base and its brewpub in Port Des Torrent lets you enjoy a pint in the cool outdoor terrace or for the true craft beer aficionados there is a taproom and shop or book a guided tour followed by a tasting and make sure that your Ibiza villa fridge is well stocked for the duration of your holiday.