San Miguel, San Lorenzo, San Juan and surrounds
Balafia
Near San Lorenzo, directly on main Ibiza / San Juan road. Fantastic local grill restaurant and great outdoor atmosphere Mediterranean / Spanish menu. Book weeks in advance in peak season to avoid disappointment. A must visit dinner restaurant if you are staying nearby. 
Oleoteca Ses Escoles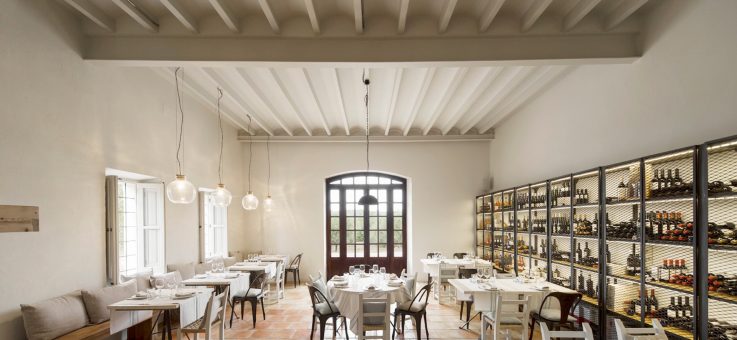 Santa Eularia area, on the main road from Ibiza town to San Juan. Set in an old payes house this 100% Ibicencan establishment is renowned for the 3 types of olive oil they make. You will get to try these paired with your food, a kind of cultural exploration through your senses. Great service with high quality local products. One of Ibiza's more stylish dinner restaurants.
The Giri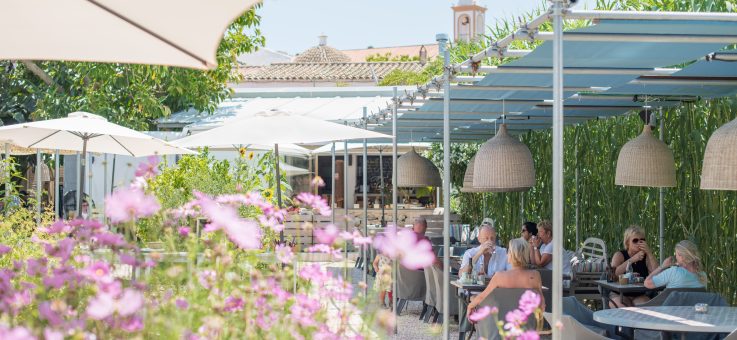 San Juan. Set in the quaint Northern pueblo of San Juan, the Giri café looks small from the outside until you walk through to the outdoor area. A 300 year old townhouse with a very private back terrace that makes you feel like you could be sitting in your own backyard – just a bit more stylish. Shaded by bamboo walls, with an organic garden at your feet, the Giri creates simple Mediterranean dishes with local produce. The service is often pretty slow and you may be waiting a while for your dish but it's hard to feel impatient while you are lying on a Balinese bed and sipping away on an amazing cocktail! There is also a cool tepee play area for kids.
La Paloma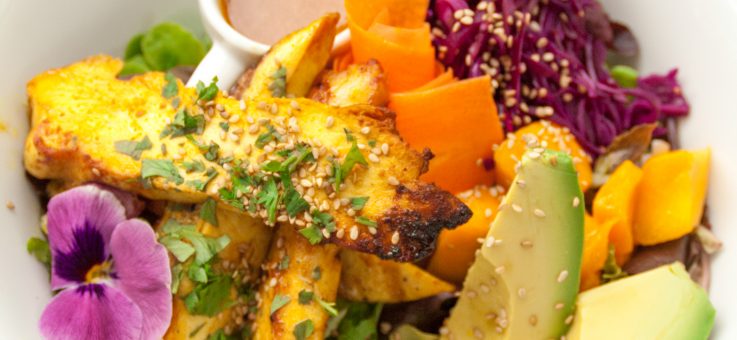 San Lorenzo. Italian / Mediterranean / organic charming, campo restaurant with excellent food and ambience. Located in the pretty and tiny village of San Lorenzo. About as rustic chic as it comes. Definitely worth the drive. In the day, eat at the La Paloma café (immediately next door) and in the evening enjoy the main restaurant. Both are excellent.
Nagai
San Juan road 9.5km. A nice sushi restaurant that is definitely worth a dinner if you are staying in the middle or north of the island as it offers something different. Perhaps not the best sushi on the island but overall Nagai offers a fantastic dining experience.
Cana Pepeta
Cana Pepeta is a lovely little restaurant on the San Lorenzo road. The space is beautiful, it features a nice small art gallery and the terrace is perfect for a dinner al fresco eating under a tree. Quality and great service, and a surprisingly pleasant live acoustic music in the evenings.
Es Caliu
Santa Eularia. Set in a 200 year old casa payesa this traditional Spanish meat grill is a great place to sample Ibicencan fare. The same owners as the chiringuito at Aguas Blancas, they have made for another rustic and intimate décor with locally sourced produce. They even have a cocktail garden where on Mondays they play live music.
Bambuddha Grove
Carretera de San Juan, 8.5km.  Bambuddha has become an institution over the last 10 years. The restaurant and cocktail bar have stayed popular for years and have a loyal following amongst tourists. John Moon, the owner, has created a hugely atmospheric dining experience and his son John has partnered with him and improved it further. Bambuddha feels like a slice of the Orient and serves up good Thai and Asian food at a respectable price. Have a delicious cocktail first in the bar…and two or three more after dinner too!
A Mi Manera
San Lorenzo. Good hearty Italian food with a Mediterranean twist. A bohemian chic setting with a laidback countryside ambience. They have an onsite organic veggie garden so serve accordingly, local dishes made with organic produce and a lot of love. 
Ca Na Xica
A small agro-tourism hotel just before entering the small village of San Miguel. Set in the middle of a field, the restaurant cooks up very decent food and if you make it there early enough you can even enjoy some of their spa treatments before indulging in a cocktail and dinner. Not worth the detour but if you are in the area and feel like a nice quiet dinner surrounded by lush nature then try it out.
La Luna nell'Orto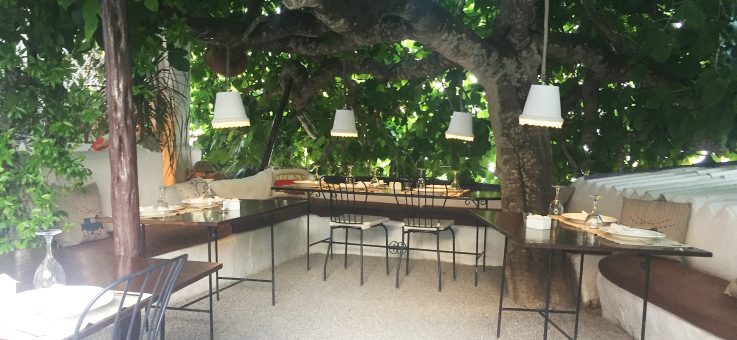 San Miguel. Mediterranean Italian restaurant right in the village. You walk off the street and immediately enter a lovely garden atmosphere with a pretty patio to enjoy evening al fresco dining. Not worth driving across the island for but highly recommended if you are staying close by.
Atzaro
Morna Valley, near Santa Eularia. It´s the smartest and best-known agroturismo on the island and it has a very nice small restaurant which many people wouldn´t consider going to if they are not guests. But you can, and it is well worth a trip. Go early, have a cocktail and a stroll around the tranquil, lush and oasis–like gardens.
Juntos Ibiza
San Mateo. Farm-to-table restaurant Juntos was founded with the intention of creating food experiences and products, produced in a regenerative organic way and in harmony with the local eco-system and community of Ibiza. They also have a garden that supplies both the restaurant, as the local community.